Myoreflex Therapy - experienced biography
Kurt und Reiner Mosetter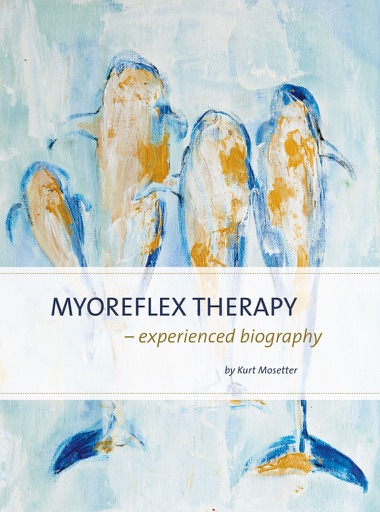 It is a highly rewarding endeavor to follow the author on his holistic apporach. It is possible to open the book at any page, as important aspets are repeated within the respective chapters and picked up at various points in the text.
The theoretical and practical (applied) concept of Myoreflex Therapy presents an alternative to the fragmentation of knowledge which too often accompanies the specialization of medicine.
"It has long been recognized that the living human organism is not merely a construct assembled from individual components, but rather constitutes an integrated unit that can only achieve on-going balance in the presence of the cooperative interplay of all parts of the body. In the end, the practical pathway provided by Myoreflex Therapy can serve as a form of self-healing for all the fragmentary forms of understanding that our textbook knowledge has imposed upon us."
Prof. Dr. Gertraud Teuchert-Noodt
"In Myoreflex Therapy, one can palpably feel the soul of the music and musical movement produced by the wonderful instrument of a soulful body; it is the bearer of harmonic and melodious movement, of dissonances and their resolution, and of perpetual renewal."
Prof. Dr. Gottfried Fischer
Vesalius Verlag, Konstanz 2018
290 Seiten
Preis: 80,- €
ISBN 978-3-934952-28-7
Orders are possible at Vesalius-Verlag.
You can download the reccomendations mentioned in the book as PDF file: